BIG NEWS! 
THE ROTARY FOUNDATION APPROVES ARTAUD FERRIER GLOBAL GRANT FOR $490,000​
The Rotary Foundation recently approved a Global Grant of US$ 490,355 to begin a piped water system in the Commune of Ferrier, Haiti. This is the fourth Global Grant so far in the bold, national HANWASH program and the first one undertaken in partnership with the Rotary Club of Cap Haitien (Haiti) and the Rotary Club of Wenatchee (USA) from our "Champion" District 5060 which covers Washington State, USA and British Columbia, Canada. Other partners include the mayor's office of Ferrier, the regional water authority OREPA North, Operators without Borders, Haiti Outreach, and Northwater.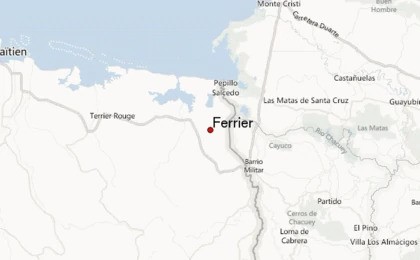 This grant will improve residents' daily access to safe water and better hygiene and sanitation by digging a well, installing a water storage tank, installing solar power, and delivering piped water to over 81 homes in the village of Artaud, Haiti. It will incorporate new equipment and technology and provide skills training and other resources for local water system personnel. The infrastructure will be sufficient to eventually extend access to piped drinking water to homes in the nearby villages of Meillac, Philibert, Mapou, and Bossus.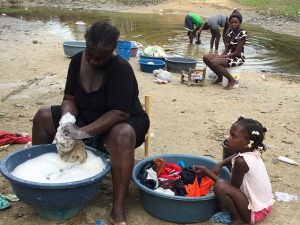 Managed on a pay-for-service basis by a professional operator, this system will significantly decrease what local residents currently spend on drinking water and dramatically improve the way people access this precious resource.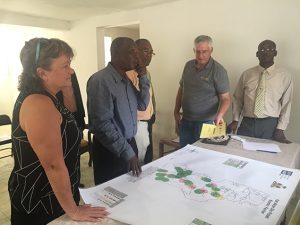 Once complete, this project will be self- sustainable via metered water that will cost much less than the residents are currently paying to fill jugs from travelling water trucks or having to walk miles to neighboring Dominican Republic.
HANWASH hopes to use lessons learned here to replicate and scale across the country. Training in both water-system operations and personal/household hygiene will improve the lives and health of all the residents.
What is life like for people in the commune of Ferrier?
Ferrier is Haiti's northeasternmost commune and sits along the border with the Dominican Republic.
There are nearly 15,000 people living here, evenly split between rural farmland and more urban settings such as the town of Ferrier, and several small villages like Bedou and Artaud.
The local economy is characterized primarily by agriculture, livestock, and small family-owned businesses providing basic goods and services.
Tuesday is market day, which brings entrepreneurs together from all over to sell their wares. There are a few paved roads and most people get around by motorcycle. It is less than one mile from a key artery known as Route Nationale 6.
It is low-lying land, close to the Caribbean coast; many groundwater sources are infiltrated by seawater, which means that potable water is not easily accessible, especially in rural areas.
Where streams are available, village people may use them for laundry and bathing.
What does the grant mean for the Ferrier community?
Bringing drinking water to their homes will mean they will save time to get water, they will save money and there will be enough for them to ensure their children are not dehydrated any longer.
Originally the project was projected to start in a community closer to the ocean but the studies had shown that it is not likely to be able to drill a successful well to reach the potable water. The project will now start further south-east inland closer to a community called Artaud, where the main well will be constructed once the water source has been identified.
The energy source will be solar which will help reduce energy costs and keep the system up and running.
The Artaud community, with 81 household connections will have an estimated 445 people served in this first project. These residents will receive pipes to their homes with taps and a monitored system for payment. The expected cost to households will be a fraction of the cost they now pay for water.
In a future phase, the system will be extended with pipelines to other nearby communities to meet their drinking water needs as well.
This large grant is a pilot for future water projects in Haiti. The project starts from the ground up with no existing infrastructure and will be a model for future water systems by HANWASH.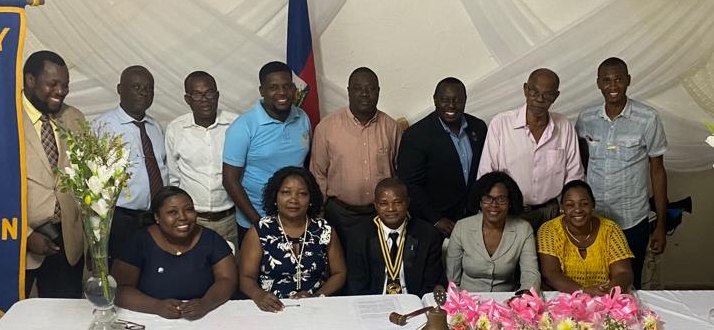 Front row second from the left is AG Magarette, and in the back row, far right is Dr Cleantus "Junior" Jean the HANWASH Ambassador for Ferrier.
Our sincere appreciation to the many districts, clubs and individuals who generously contributed to this grant:
District 5060 Clubs that contributed cash:

| | | |
| --- | --- | --- |
| East Wenatchee | Leavenworth | Sun Peaks |
| Grand Coulee Dam | Moses Lake | Sunnyside |
| Kamloops West | Okanogan-Omak | Upper Kittitas County |
| Kelowna | Penticton | Vernon Silver Star |
| Kelowna Ogopogo | Salmon Arm | Wenatchee |
| | Salmon Arm (Shuswap) | Wenatchee Confluence |
Clubs from other Districts that contributed cash:
Hollis-Brookline (D7870) and personal donors
South Everett Mukilteo (D5050)
 
Other Organizations contributing from Donor Advised Funds:
 
WASH Rotary Action Group
 
District Designated Funds (DDF) were contributed by Rotary Districts:
| | | | |
| --- | --- | --- | --- |
| 5060 | 6960 | 7305 | 7680 |
| 6930 | 6970 | 7570 | 7770 |
| 6940 | 7020 | 7600 | 7870 |
| 6950 | 7280 | 7670 | 7890 |