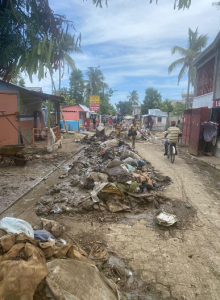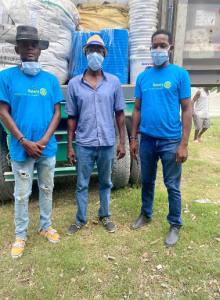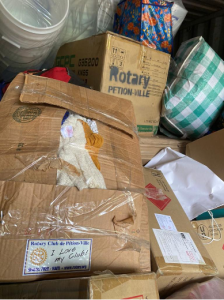 The commune of Léogâne, home to about 200,000 people, has recently seen major flooding affect its citizens. The overflow of three rivers has caused extensive damage throughout the area, forcing many families to leave their homes and seek alternative shelter. According to a UN assessment, approximately 37,000 individuals have been affected by these extreme weather conditions, with 13,400 people displaced.
In addition to the displacement of residents, the flooding of rivers also poses a threat to the availability of safe drinking water, increasing the risk of contamination. To assist the people of Léogâne during this difficult time, Rotary Clubs in Haiti are actively involved in providing support. Emergency kits containing essential supplies like surgical masks, clothing, and non-perishable goods have been prepared and sent to the region.
The Rotary Clubs of Léogâne, Port-au-Prince, Pétion-Ville, and Pétion-Ville Sud have demonstrated tremendous generosity by contributing to the relief efforts.
In addition, the HANWASH initiative, in partnership with club of Léogâne and Rotary International District 5130 in California are currently planning the first HANWASH investment in Léogâne to provide safe and sustainable water and sanitation services and improve their resilience in the face of future climate-related events and other hazards.
As the region continues to face unpredictable weather patterns, any assistance provided is greatly encouraged to help the people of Léogâne. We invite you to contact Cathy King of the Rotary Club of Healdsburg (California, RI District 5130) at credking@gmail.com for more information regarding donations and support.