Our session, "Transformational Change- Building Haiti's Future" attracted a great crowd. Many thanks to Dominique Bazin, Fritz Pierre-Louis and Evenel Osias for sharing their story with our Executive Director Ryan Rowe.
Many thanks for stopping by and seeing us at our booth in the House of Friendship and to all the HANWASH Warriors who helped man the booth… Thank you, thank you!
We see a future where everyone in Haiti has access to sustainable, safe water. Achieving this will require Transformational Change. It involves local Rotarians who are at the core of civil society engagement – who mobilize citizen-led community volunteer committees. It needs collaboration and lesson sharing with government at all levels. Lastly, it requires worldwide partnerships with foreign governments, non-profits and the private sector.
Follow us live on Facebook via facebook.com/haiti.hanwash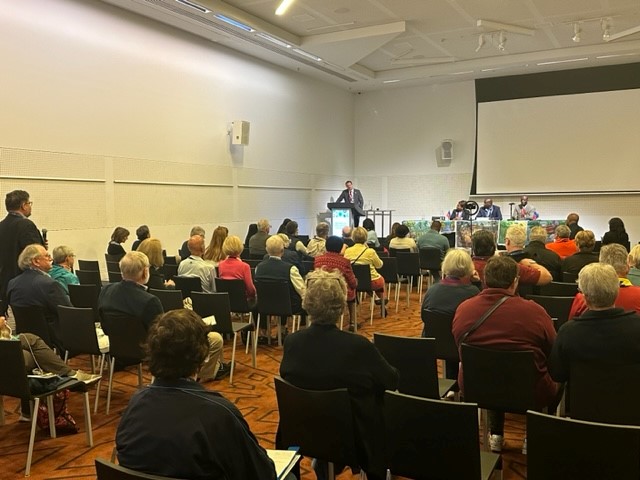 ---
The HANWASH Team held a dinner Monday, May 29th in Melbourne. It was a great night where many volunteers were recognized for their work.
Thanks to our supporters who attended this dinner.