BIG NEWS!
THE ROTARY FOUNDATION APPROVES PIGNON GLOBAL GRANT OVER $300,000
The Rotary Foundation recently approved a Global Grant of US$302,525 to modernize the municipal water system serving the town of Pignon in central Haiti. This is the third Global Grant so far in the bold, national HANWASH program and is being undertaken in partnership with the Rotary Club of Pignon and Champion District 6940 in Florida.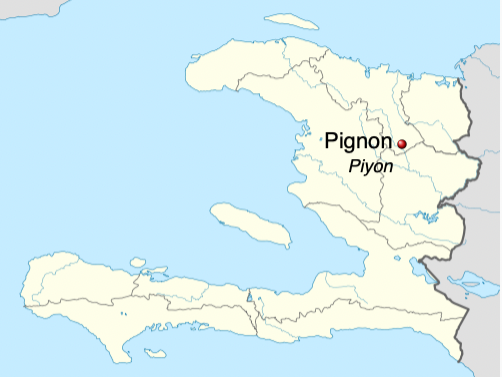 This grant will improve residents' daily access to safe water and better hygiene and sanitation by modernizing an old community water system, replacing equipment that relies on costly fossil fuel with solar power, and Installing solar power, and reducing water loss and waste that make the water system financially and functionally unsustainable. It will incorporate new equipment and digital technology and provide skill training and other resources to improve capabilities of local water system personnel.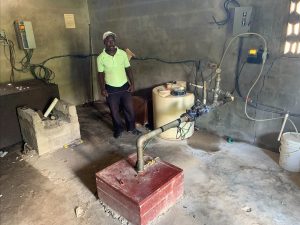 These improvements will increase the reliability of the Pignon water system and allow expansion of clean water delivery to more households in this area. This process will enable the community water system to become cash-positive and self-sustaining from productivity and revenue perspectives.
What does the grant mean for the Pignon community?
HANWASH hopes to use lessons learned here to replicate and scale across the country
Currently only 1/2 of the town is served by the system due to leaks. This significant grant should raise that to 100%
Multiple businesses have opened because of available water service, including hair Salons, block makers and water vendors
Construction stores have begun selling flush toilets, greatly improving health issues related to sanitation
Price for service is currently $0.0075 US per gallon
Average monthly household usage is projected at 1,200 gallons
Why is this grant important from a technical perspective? The project is targeted to be the:
First pressurized, chlorinated 24-hour water system
First water system to use mechanical water meters for volumetric billing
First to move to completely wireless electronic meters
First water system in Haiti to measure non-revenue water (this led to the creation of the grant, the electronic meters, leak detection and district metered area
Our sincere appreciation to the many districts, clubs and individuals who generously contributed to this grant:
D6940 Clubs that contributed cash:
Apalachicola
Lake City Downtown
Pensacola North
Branford
Mid-Bay Bridge
Pensacola Suburban West
Chattahoochee
Monticello
Tallahassee
Destin
Navarre
Tallahassee Capital
Emerald Coast
Niceville-Valparaiso
Tallahassee Northside
Fort Walton Beach
Panama City
Tallahassee Southside
Gilchrist County
Panama City Beaches
Tallahassee Sunrise
Gulf Breeze
Panama City Northside
Tallahassee Sunset
Lake City
Pensacola
 
In addition, 5 individuals from D6940 contributed; The Rotary Club of Pignon in D7020 is a cash contributor as the host club for the grant.
Other Rotary Clubs contributing cash:

LaSalle Centennial (Ontario)

Key Biscayne (FL)

Pittsburgh (PA)

Sacramento (CA)
Other Districts Contributing Cash:

D7070

D7710
Other Organizations contributing cash:

WASH-RAG

Three Strand Cord
District Designated Funds (DDF) were contributed by:

D7020 Host District

D6910

D6940 Champion District

D6400

D6890

D7070

D6990