HANWASH makes a big impact at the Rotary International convention in Houston!
Hundreds of visitors stopped by the HANWASH booth in the House of Friendship over the course of the five days of the Rotary International Convention. It was awesome to see long-time friends and to make new ones. Many thanks to the dozens of volunteers who help man the booth. Seeing Rotarians from around the world interested in our mission and wanting to get involved was heartwarming and promising for the future ahead.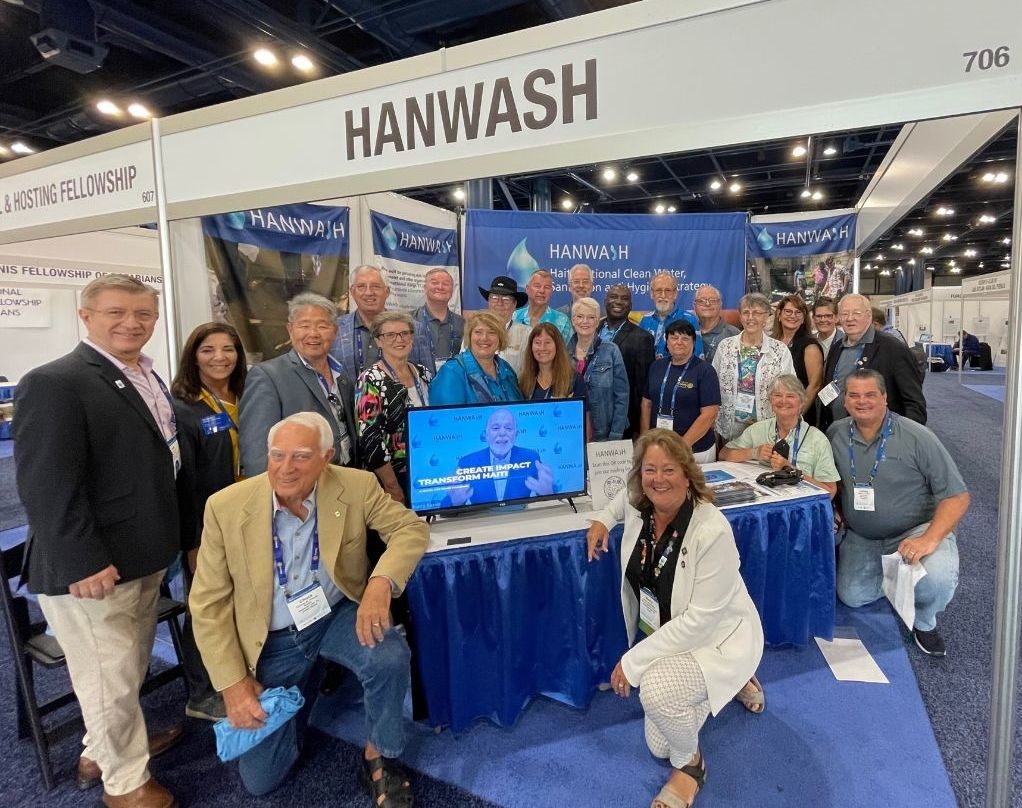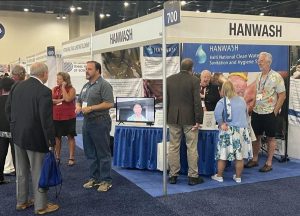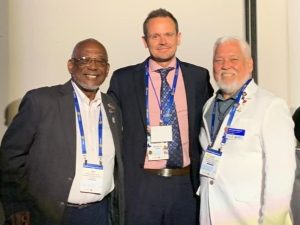 HANWASH leaders were also involved in the WASHRAG World Water Summit program, held prior to the start of the convention.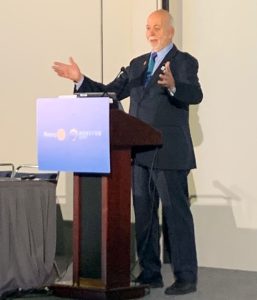 During the convention, HANWASH hosted a breakout session which was well-attended with over 200 people in person and 30 more online. Past Rotary International President and HANWASH Board Chair Barry Rassin delivered the opening remarks, commenting: "HANWASH is successful because of the commitment and passion of Rotarians in Haiti and Rotarians around the world standing in solidarity with them."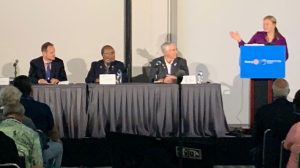 Erica Gwynn, WASH Area of Focus Manager at TRF moderated the session with HANWASH founding Board Members Dr. Robert Léger and Neil Van Dine as well as CEO Ryan Rowe. The panelists noted that the unique quality of HANWASH is that Rotarians in Haiti engage their fellow citizens and elected leaders and create authentic demand for WASH. While Haiti may be a difficult place in which to work, HANWASH exists precisely to figure out how to create a locally-led sustainable model for WASH in that context.