HANWASH develops and implements business-based best practices for public and private collaborations to build capacity in local communities to deliver thoughtfully managed and sustainable clean water and sanitation to all the citizens of Haiti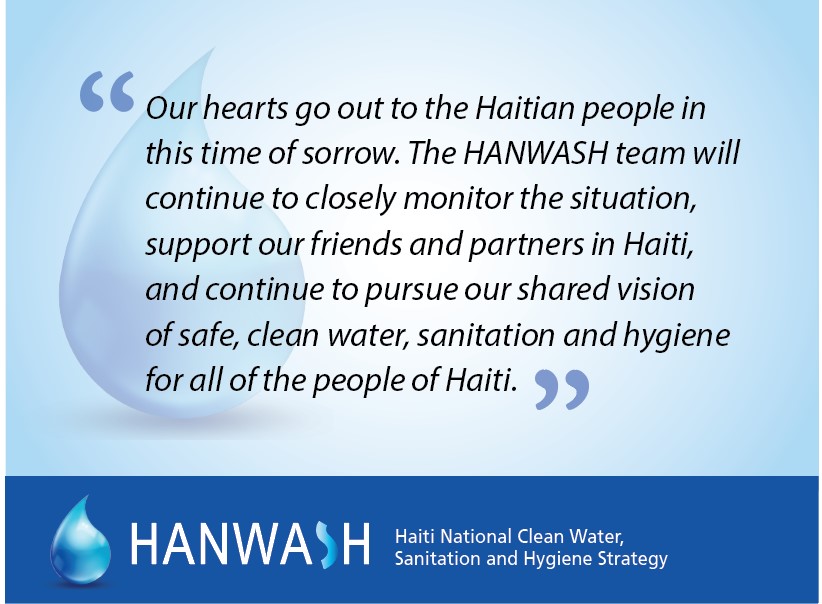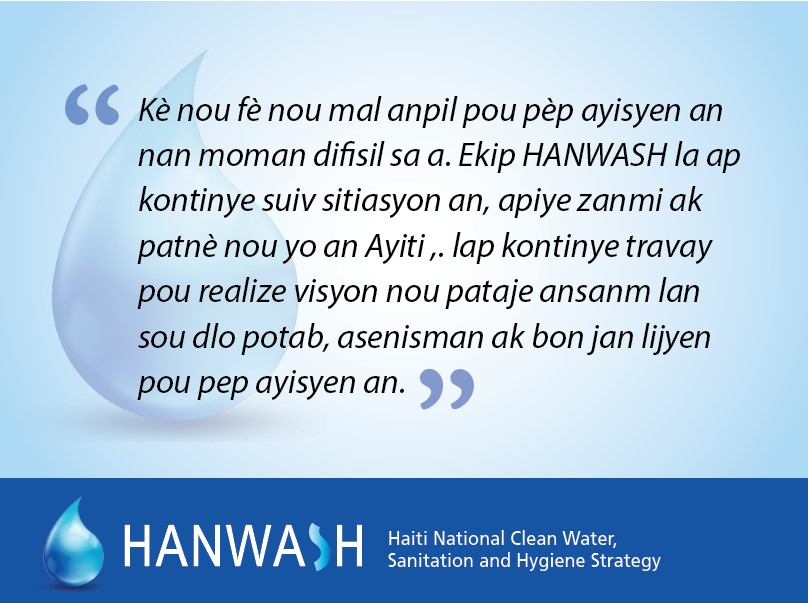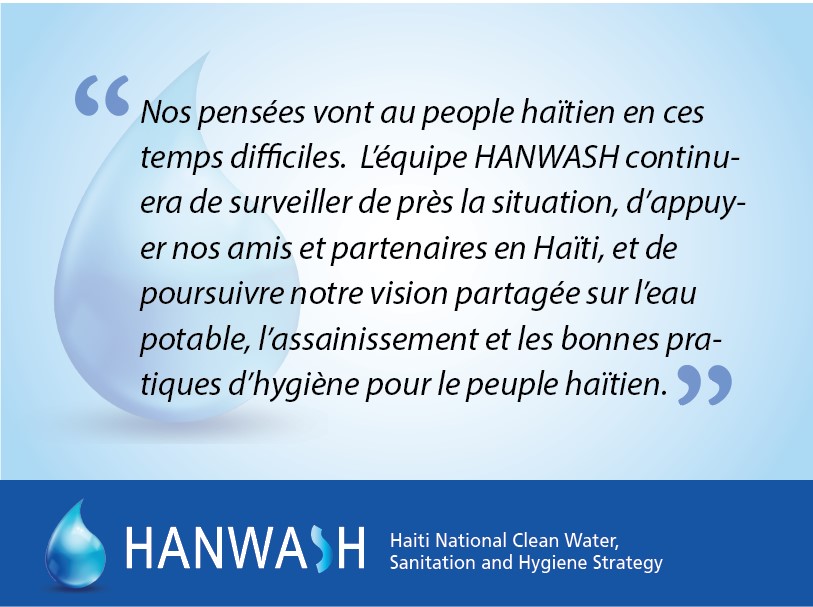 CURRENT NEEDS
We are in the process of funding two HANWASH Global Grants with The Rotary Foundation right now. If you are interested in supporting either of these grants, please complete our pledge form or contact our team for more information! 
PIGNON Global Grant #2123673:  This $366,000 project in Pignon will update and improve the Pignon water system so it can meet the community's WASH needs and become financially and operationally sustainable for many decades. 
FERRIER Global Grant #2123289:  This $533,000 project in Ferrier will develop a sustainable, safely managed water supply solution to the village of Artaud in the Nord-est Department (Commune of Ferrier). Freshwater is not locally available in Artuad, and there is no existing public water system in the area. 
We need volunteers and funding pledges to realize this dream for Haiti. Please click below to donate, pledge, volunteer, or provide your information to stay informed on our progress.
RYAN ROWE IS NAMED EXECUTIVE DIRECTOR OF HANWASH
22 March 2021 – HANWASH has hired Ryan Rowe, a Rotary International Peace Fellow as its first full-time Executive Director.
"After a careful selection process, the HANWASH Board of Directors hired Ryan based on his extensive experience and demonstrated ability to manage complex projects focused on sustainable social impact," Barry Rassin, Past Rotary International President and current Chair of the HANWASH Board of Directors said. "I'm certain that his leadership and vision will assist us with the scalability needed to make this dream a reality."  (read more)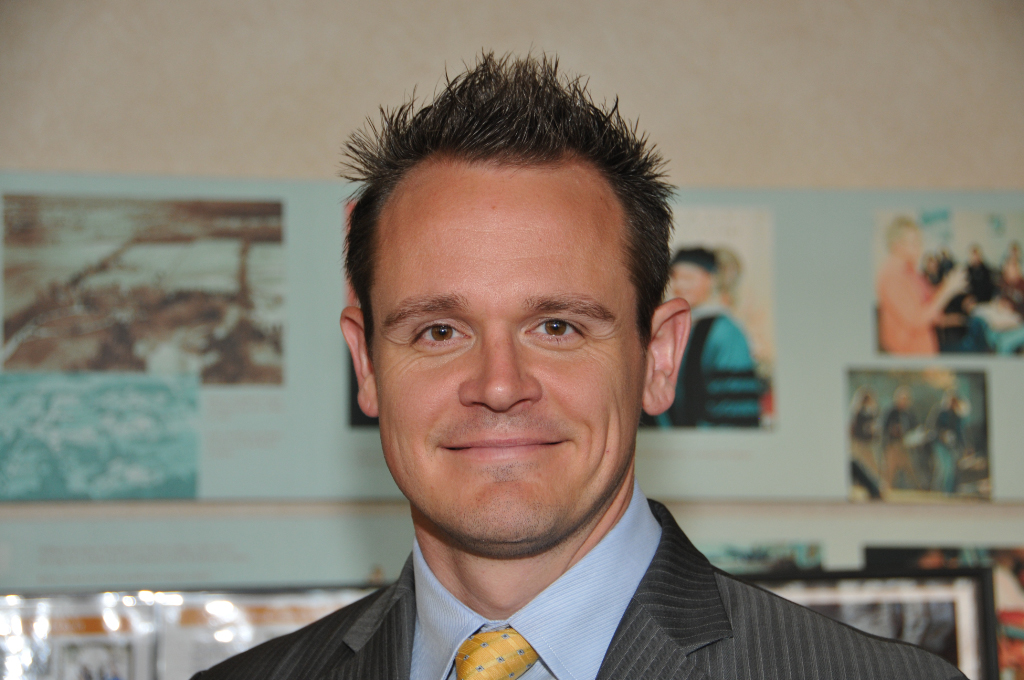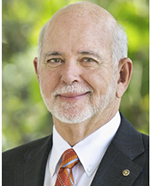 "Our dream is to bring potable water and good sanitation to the entire country of Haiti"  

– Barry Rassin

HANWASH Board of Directors Chair and Rotary International President 2018-19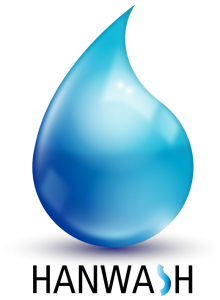 ©2021 HANWASH - Site Content Rights Reserved
Site Design and Maintenance by BrownDoor3PS, LLC