Reaching the multi-billion funding requirements will necessitate a long-term collaborative effort, uniting a broad variety of government and multinational donor agencies, foundations, corporations, and other WASH actors. HANWASH aims to play a leadership role in bringing these stakeholders together, inspiring collective action and the mobilization of large amounts of funds toward the delivery of sustainable and universal WASH services in Haiti based on the HANWASH core values and vision.
In the first years of HANWASH, early successes will help establish a proof of concept, a solid track record and brand recognition that can be converted into the momentum and ability to rally others and raise funds toward the common vision over the long-term. Funds raised will also be a key performance indicator for the Fund Development Subcommittee which shall report on progress monthly to the Executive Director, the HANWASH Board of Directors and all stakeholders.
We need volunteers and funding pledges to realize this dream for Haiti. Please click below to donate, pledge, volunteer, or provide your information to stay informed on our progress.
Long-term implementation of the HANWASH program will be achieved through a fluid blend of various fund development sources in roughly the following proportions …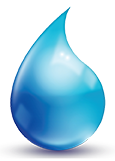 35%
GLOBAL GRANTS
utilizing donations from Rotary Clubs, Rotary Districts, and the World Fund match of The Rotary Foundation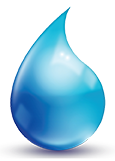 30%
OTHER GRANTS
utilizing donations from Rotary Clubs, Rotary Districts, and the World Fund match of The Rotary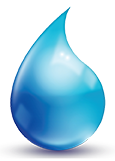 25%
MAJOR DONATIONS
from multi-national corporations, family foundations, high net worth individuals and governments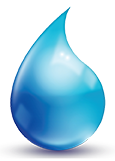 10%
OTHER DONATIONS
from the annual solicitation of supporters and non-Rotarians, as well as online direct donations
Percentages are approximate
As an umbrella organization, HANWASH aims to raise funds that will be sourced or mobilized from a variety of groups, including Rotary International, The Rotary Foundation and its clubs/districts; institutional donors or grantors; donor partners; and individual charitable contributions from the public at-large. Collectively, these compassionate and generous donors will know the pride of being part of transformational change for all of Haiti.
In 2012, the MSPP, DINEPA, CDC, UNICEF and PAHO met to develop a National Plan for the Elimination of Cholera in Haiti (MSPP/DINEPA 2012). Studies at the time estimated the cost of the required water, sanitation, and hygiene (WASH) infrastructure and services for the plan to be approximately US $2.2 billion. Additionally, the United Nations Foundation, in establishing Sustainable Development Goal #6 (Ensure access to Water and Sanitation for All) deemed the cost to be US $2.3 billion.
HANWASH is currently collaborating with the World Bank, UNICEF and the Haiti National Observatory on Drinking Water and Sanitation (ONEPA) to update the national inventory of access points. This data will serve as a basis to make informed decision-making and priorities on sector investments and interventions; and assist HANWASH to develop its own assumptions on the estimated cost to deliver WASH services to the entire nation.