Hanwash Ambassadors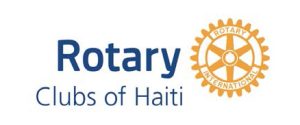 HANWASH is implementing a program of HANWASH volunteer ambassadors within each of the 22 Rotary Clubs in Haiti. The plan is for these ambassadors to represent HANWASH and participate in the decision-making process and oversight for the development of clean water infrastructure within their area. Ambassadors will each lead a committee that will identify and document local implementors, donors, NGOs, civil organizations and other WASH supporters. Once identified, each team will encourage adoption of the HANWASH framework and core values to ensure quality service and advancement of the HANWASH mission.
Engagement of the community and civil society to date has been limited to access through Rotary clubs and HANWASH Ambassadors. The goal of HANWASH is to widened this group to include the local business community, the population at large and other organized civil groups. Marketing and promotional campaigns through social and traditional media, as well as through participation in market day events will be used as a catalyst to awareness and engagement.
The majority of the Haitian population believes water service is the obligation of the government and that it should be available free of charge. For decades, Haiti has benefited from multiple grants and aid in the WASH sector from various organizations. In spite of this aid, less than half of the population has access to clean water and sanitation. The reason being that most projects are not sustainable and have not engaged the communities in the development process.
Citizens do not feel they are part of any WASH project in their area and as a result, don't care if repair are needed to maintain the water service. The only way WASH projects in Haiti will succeed moving forward is to engage the community by creating an Action Plan with them and building capacity to participate in deliberative processes. Through these processes, community members will gain the confidence, skills, knowledge and experience necessary to manage a system with positive financial revenue. Only then will they be able to understand the importance of "pay for service" and the positive impact it will have on their community in terms of repair funds, job creation and long-term water service.
Track Record
As a leader in sustainable solutions, Rotary International and its 35,000+ clubs around the world have long acknowledged that when it comes to the health, education, economic development and mortality of a community, there is no greater need than the need for clean water and sanitation. Rotary volunteers are mobilizing resources and investing in the infrastructure and training essential to yield long-term change to ensure sustainable access to clean water, sanitation and hygiene worldwide. To most, the challenge would appear too daunting. But to Rotarians, the life-changing results are the only motivation necessary.