"Our dream is to bring potable water and good sanitation to the entire country of Haiti. Water is essential for good living conditions and the people of Haiti deserve to have it. Rotary is proud to be an integral part of this venture to partner with the government and other agencies that have the expertise to create a transformational program for the country." – Barry Rassin, Rotary International President 2018-19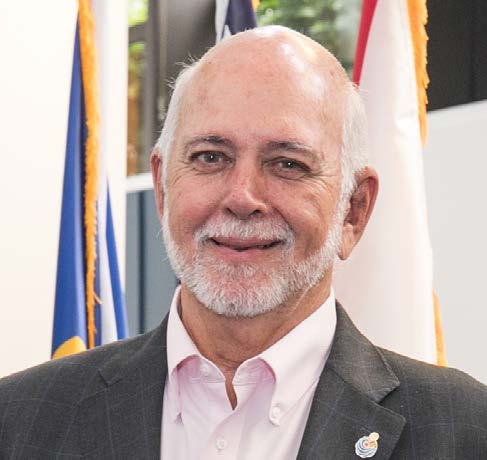 WHAT IS HANWASH?
HANWASH (Haiti National Clean Water, Sanitation and Hygiene Strategy) is a collaborative national initiative to provide thoughtfully managed and sustainable clean water and sanitation to all citizens of Haiti, along with the associated health, community and economic benefits. The initiative is led by Rotary District 7020 and DINEPA (The Haitian Government's National Water and Sanitation Agency), along with other non-governmental organization (NGO) partners, such as Haiti Outreach and Pure Water for the World.
THE BACKGROUND
Half of Haiti's water and sanitation infrastructure is simply not functioning. The country has been a frequent recipient of aid funding, most of which sadly only focuses on creating relief providing temporary fixes to the problems that exist rather than building the systems necessary for the country to function. The end result of "aid funding" is this: A survey of 1,096 water kiosks and 2,266 water fountains by DINEPA in 2013 showed that more than half of existing water kiosks are out of service and only 58.4% of existing water fountains inventoried are functional. Haiti Outreach in 2004, stated that over 40% of wells are non-functioning. A sustainable solution is needed for Haiti that can serve as a blueprint for other developing countries as well.
As Haiti work towards meeting the UN Sustainable Development Goals (SDG 6), they need partners to help build the systems that will move the country forward. This will stabilize the rapidly changing political climate in Haiti and is a significant reason why the HANWASH initiative is needed and the reason why so much time and effort has been invested in building a resilient relationship with the Haitian Government WASH agency DINEPA, along with its Directeur General and Team. Despite political changes, HANWASH's relationship with DINEPA remains strong.
THE GOAL
The intention of HANWASH is simply to facilitate the creation of safely managed access to financially sustainable, potable water and sanitation to every household in Haiti. More specifically, by 2030, HANWASH would ensure availability and sustainable management of water and sanitation for all through:
Universal and equitable access to safe and affordable drinking water
Access to adequate and equitable sanitation and hygiene
Long term commitment and engagement of local communities to support and strengthen improvements and management
This task requires a "systems" approach, not simply creating infrastructure, but establishing a framework of accountability, responsibility and transparency that works to enroll partners and create clear lines of authority and responsibility that result in technically sound, revenue
positive, safely managed infrastructure.
THE INITIAL PROGRAM
Safely managed systems for WASH require that many partners be aligned on the roles and responsibilities necessary for infrastructure to function reliably. This includes Rotary leveraging its advocacy to bring partners to the table: DINEPA operating as the regulatory authority;
OREPAs (Regional Offices for Drinking Water and Sanitation) acting as regional implementation and monitoring partners; the municipalities as elected bringing a mandate to improve systems in their communes; and NGOs serving as implementing partners. With this in mind, we created an approach that connects these diverse partners and allows us to begin creating partnerships with these actors.
HANWASH will focus on systematically increasing access to sustainable managed water, initially in seven of Haiti's 145 communes, with the aim of expanding the program across the whole of Haiti once it is shown to be successful. The seven pilot areas are the Communes of Cavaillon, Ferrier, Terre-Neuve, Pignon, Leogane, Les Cayes and Croix des Bouquets – representing at least one commune in each of the four OREPA regions. Each commune is matched with a Rotary club in the area and a Rotary International Champion District.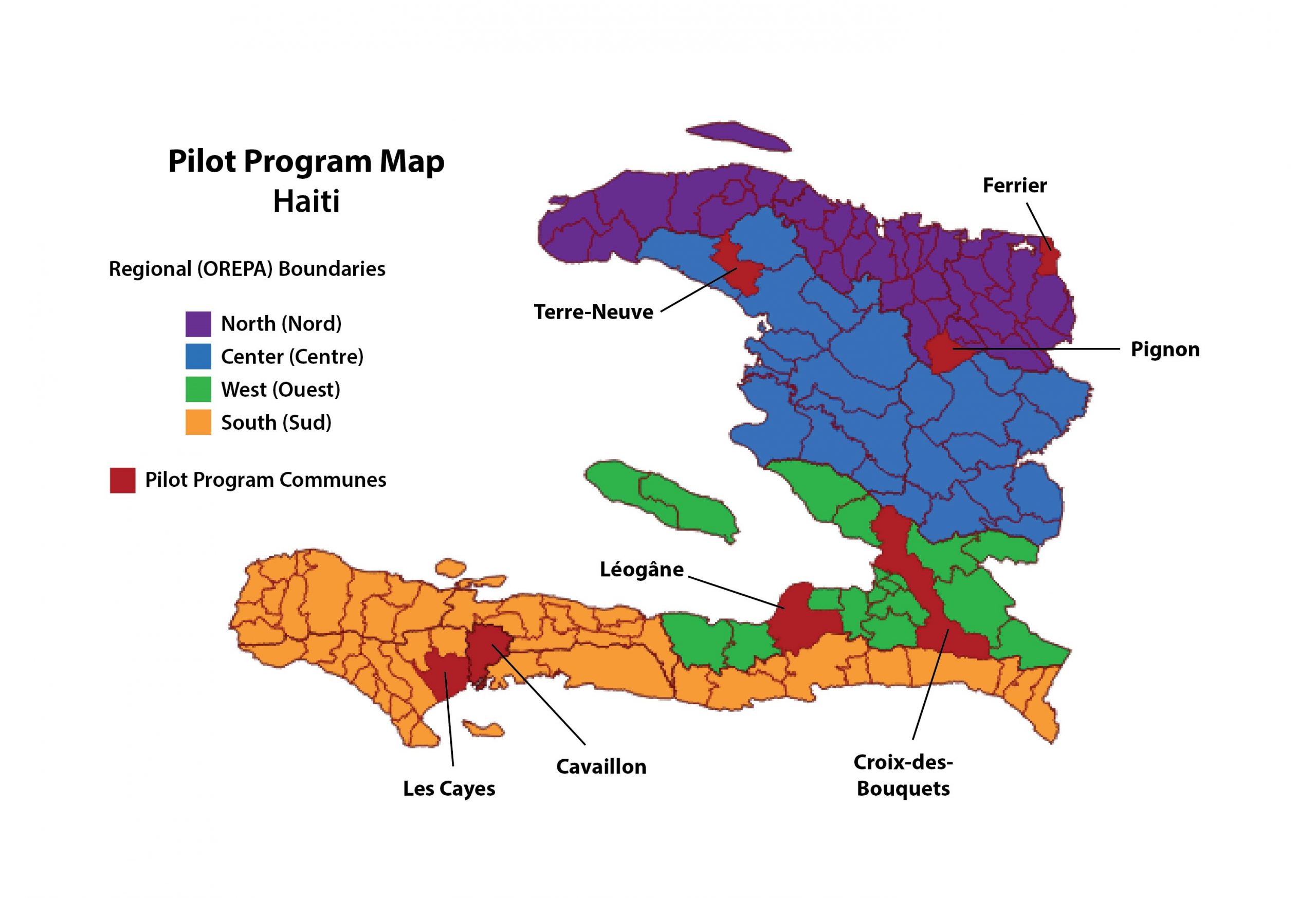 ©2022 HANWASH - Site Content Rights Reserved
Site Design and Maintenance by BrownDoor3PS, LLC